Talk Less to Increase Sales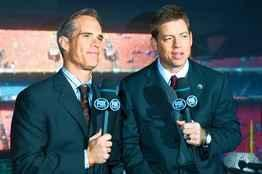 A recent article in the
Wall Street Journal
looked at which NFL announcers are the chattiest. They actually counted the number of words per minute (wpm) for both the play-by-play and the color man for various broadcast teams. The results were a bit surprising -- ranging from the chattiest team of Kevin Harlan/Solomon Wilcots at CBS at 189.2 wpm to the least chatty team of Al Michaels and Cris Collinsworth at NBC at 137.33 wpm. The top team at FOX, Joe Buck and Troy Aikman, were a close second behind Michaels/Collinsworth, averaging 138.33 wpm.

What's interesting when you look at the list is the top broadcast teams - those that are generally assigned to the premier games or the nationally broadcast games - are also less chatty. That is, they talk less but seem to say more.
How can you apply this to sales? How often do you find yourself doing more talking in a sales meeting than the prospective customer? As you get nervous, do you tend to talk more or talk faster? As you feel pressure, get uncomfortable, or encounter resistance do you immediately run to your comfort zone and start talking about the features and benefits of your product or service (even though you KNOW you should ask questions and help the prospect discover the problems and challenges you can solve)?
This is perfectly normal behavior and easy to change. The first step is to recognize when it happens and remind yourself to slow down. Do you remember Al Michaels' call when the US Hockey team defeated the USSR team (the "miracle on ice") at Lake Placid? He was silent, letting his viewers soak in the moment and listen to the crowd. And then he asked a great question - "Do you believe in miracles?"

What can you do to apply this philosophy to your next sales call? Can you remind yourself to talk less and ask questions? What will that mean for your sales productivity? Why not try it on your next call?