Our Resources & Tools
Whether you're looking for some information to get you started or seeking
answers to your pressing questions, our tools below are here for you to use.
Let's Talk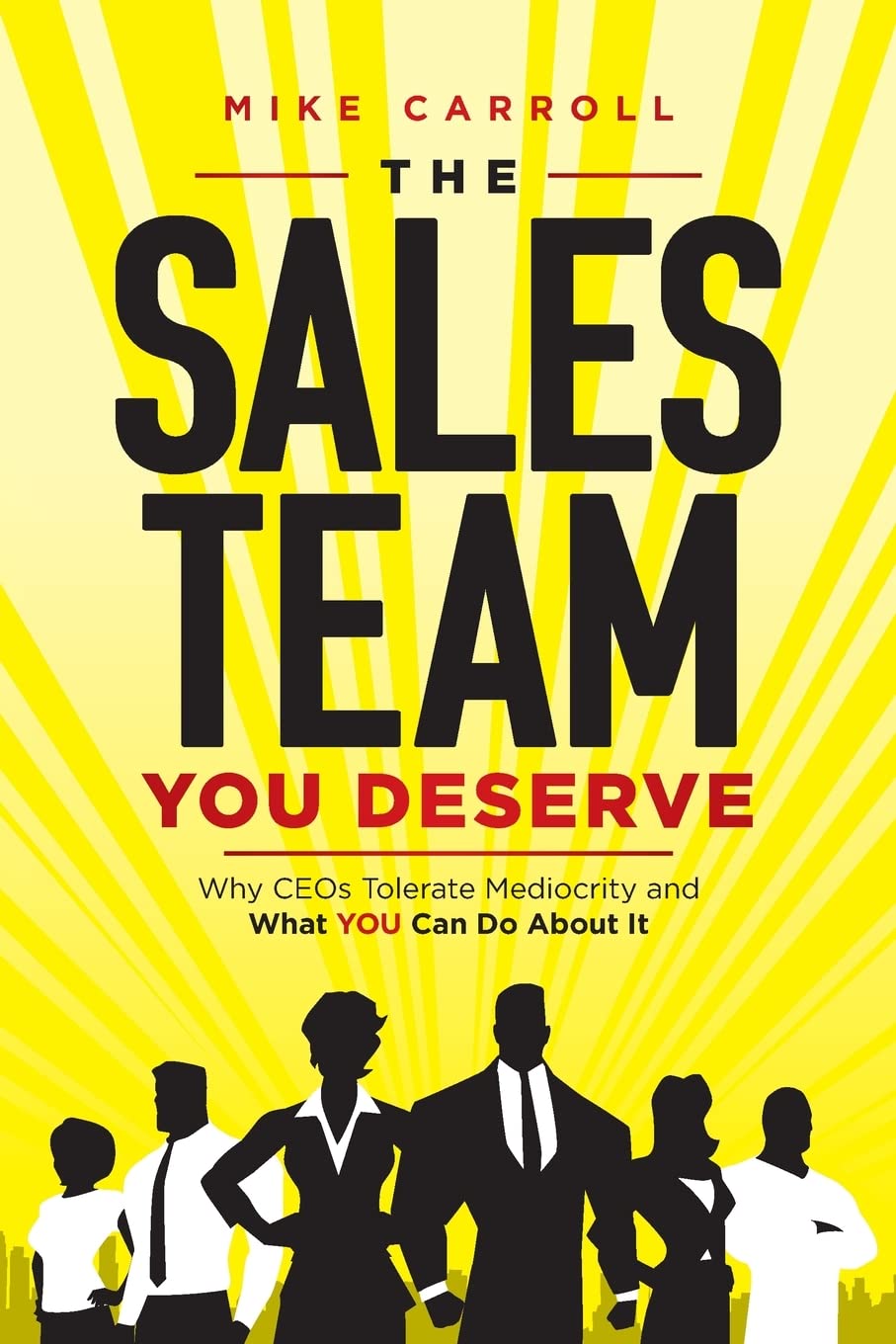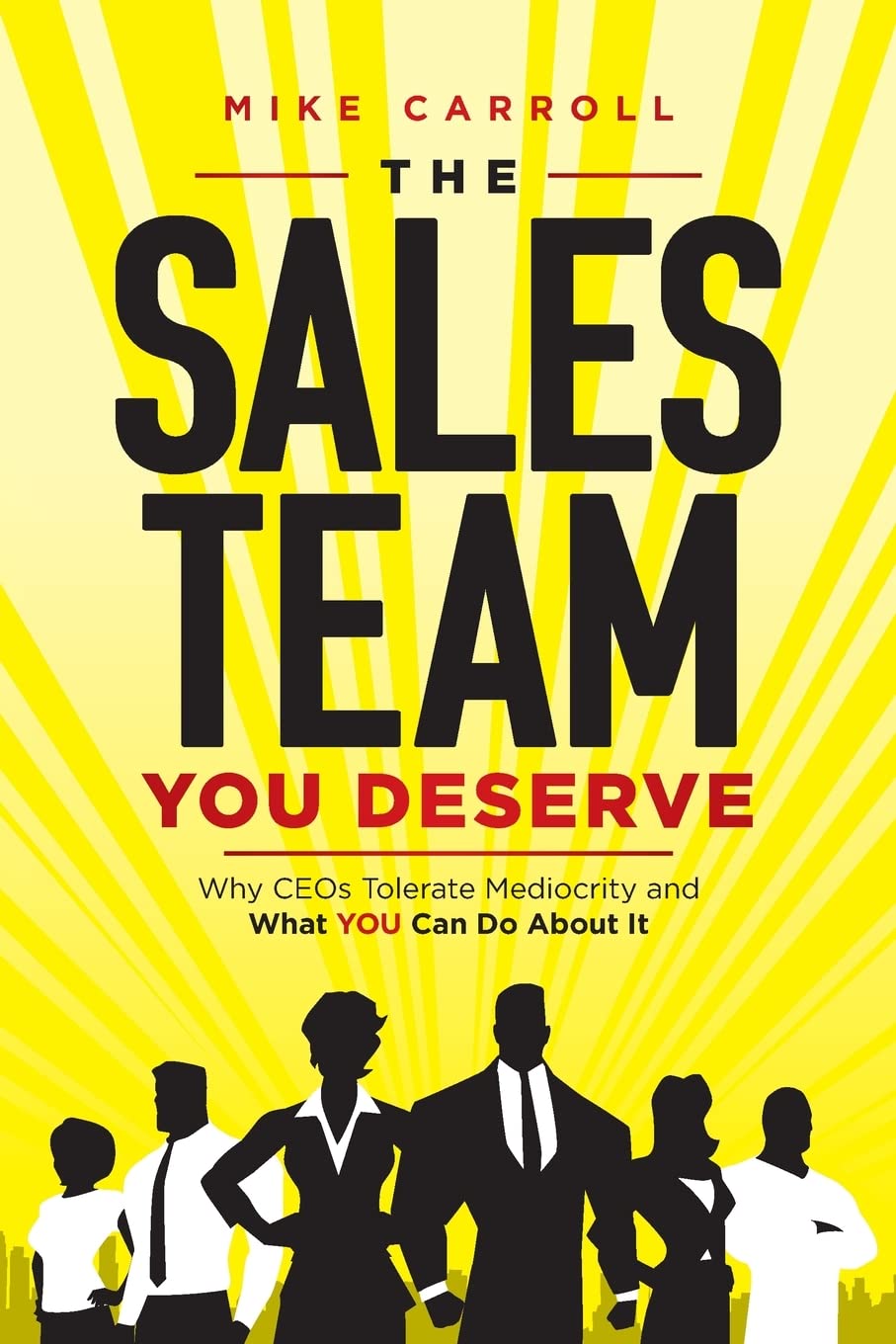 Check Out Mike Carroll's Book
The Sales Team You Deserve: Why CEOs Tolerate Mediocrity and What YOU Can Do About It
In The Sales Team You Deserve, Mike helps you understand your sales team's obstacles and how to implement systems and processes to overcome them. Addressing both mindsets and skill sets is absolutely critical to realizing long-lasting, effective change in your sales team. If you have been accepting a subpar sales team, what is it costing you in terms of lost revenue? Read this book if you want to follow the science and leverage proven systems to help you get the high-performing, high-caliber sales team you deserve.
Check it out



Free Sales Resources to Take




Your Team to the Next Level
Below, you'll find some of the top tools in the industry for generating leads, free for your use! Whatever your company's specific needs, Mike and our expert team are here to help you. Don't hesitate to reach out today for more information on the resources or how we can help you.

The Sales Candidate Assessment
Eliminate Your Sales Hiring Mistakes
Our Sales Candidate Assessment provides sales leaders with predictive recommendations based on sales-specific competencies so you'll know whether or not a sales candidate will succeed in a selling role. Find out what makes our sales candidate assessment unique below.
Predictive
As a sales-specific assessment, our tool is 4x more predictive than behavioral or personality assessments, Within 12 months, 91% of candidates recommended by our assessment are in the top half of their sales organization. And 75% of the candidates NOT recommended (but hired anyway) are no longer with the company 12 months after hiring.
Role Specific
We offer assessments designed specifically for salespeople, sales managers, and sales leaders. You can configure our assessment for inside roles, territory or vertical-based sales roles, account management, channel sales, national accounts, enterprise accounts, BDR/hunting roles, farming roles, etc.
Sales Specific
We help sales teams assess candidates on 21 sales-specific competencies, organized into Will to Sell, Sales DNA, and Tactical Selling.
Customizable
You can further customize the assessment to identify candidates who share similar competencies to your top performers.
Actionable
Find out if each candidate is Recommended or Not Recommended for the job based on the specific skills necessary for the role.
The Sales Statistics Tool
Explore and compare huge amounts of sales statistics for free
See how your salespeople stack up against the competition. Statistics are pulled from over 36,000+ companies, across 200+ industries and 160 countries. With data being pulled from over 2.3 million salespeople, this is one of the best free resources on the market.
Some of the sales core competencies you'll review:
Selling competencies

Sales DNA

The will to sell

And so much more!
Reading Recommendations
Our highly-rated sales books for growth minded leaders and executives.
Meet With Mike to Unlock Your Team's True Sales Potential.
Simply book your free session now and take a step towards achieving your sales goals.
Have Questions?
You don't have to do it alone. Our team of experts is waiting to help you.
Get Started