Build a High-Performing Sales Team
Intelligent Conversations offers the expertise and guidance to help you develop and coach a high-performing sales team.
Let's Talk
Check Out Mike Carroll's Book
The Sales Team You Deserve: Why CEOs Tolerate Mediocrity and What YOU Can Do About It
In The Sales Team You Deserve, Mike helps you understand your sales team's obstacles and how to implement systems and processes to overcome them. Addressing both mindsets and skill sets is absolutely critical to realizing long-lasting, effective change in your sales team. If you have been accepting a subpar sales team, what is it costing you in terms of lost revenue? Read this book if you want to follow the science and leverage proven systems to help you get the high-performing, high-caliber sales team you deserve.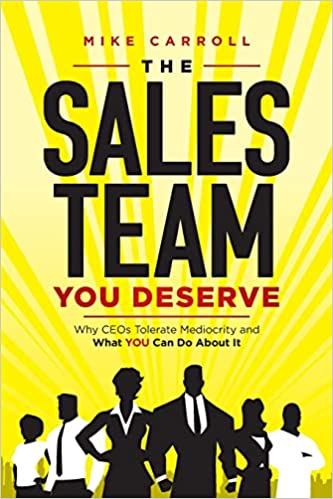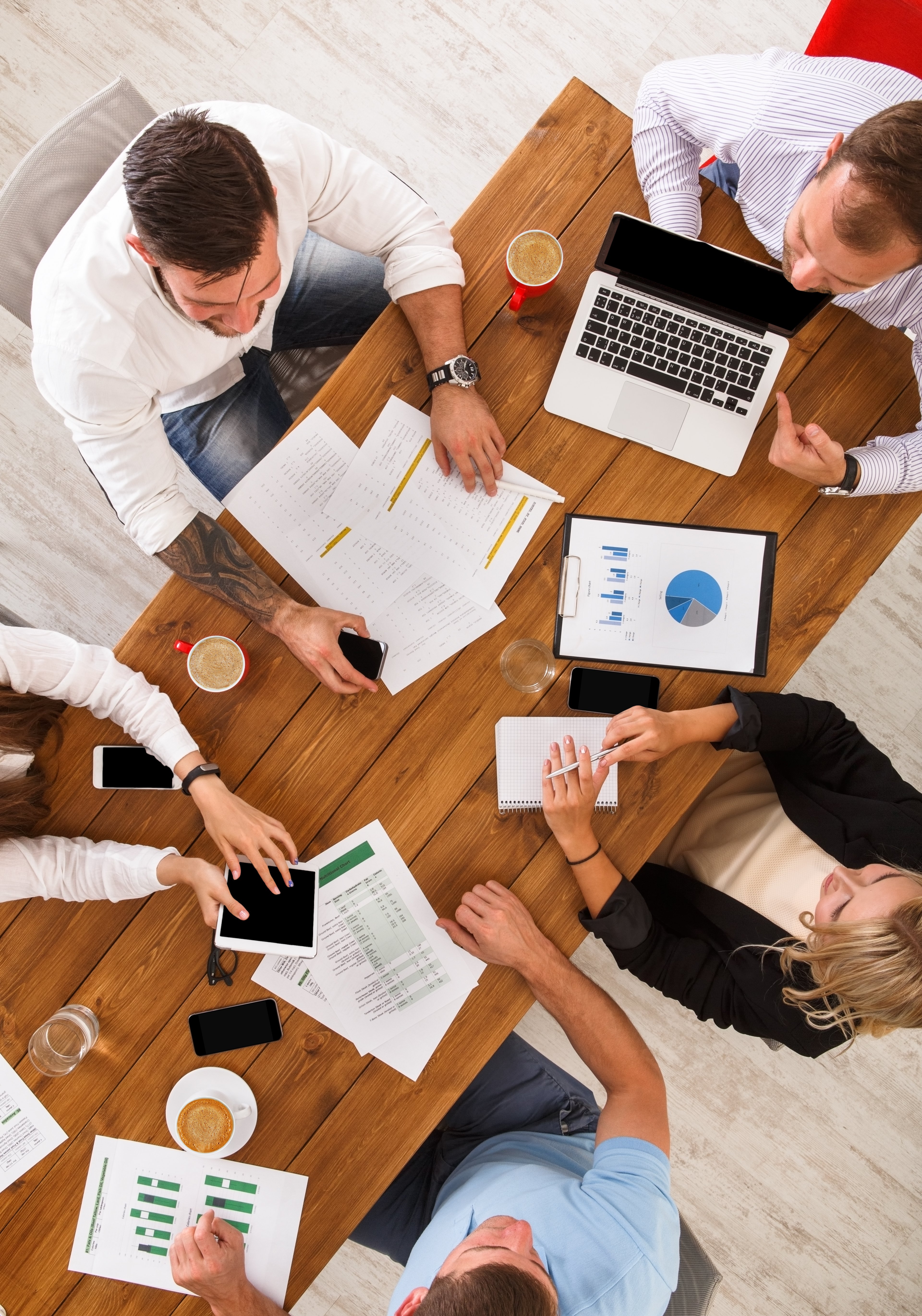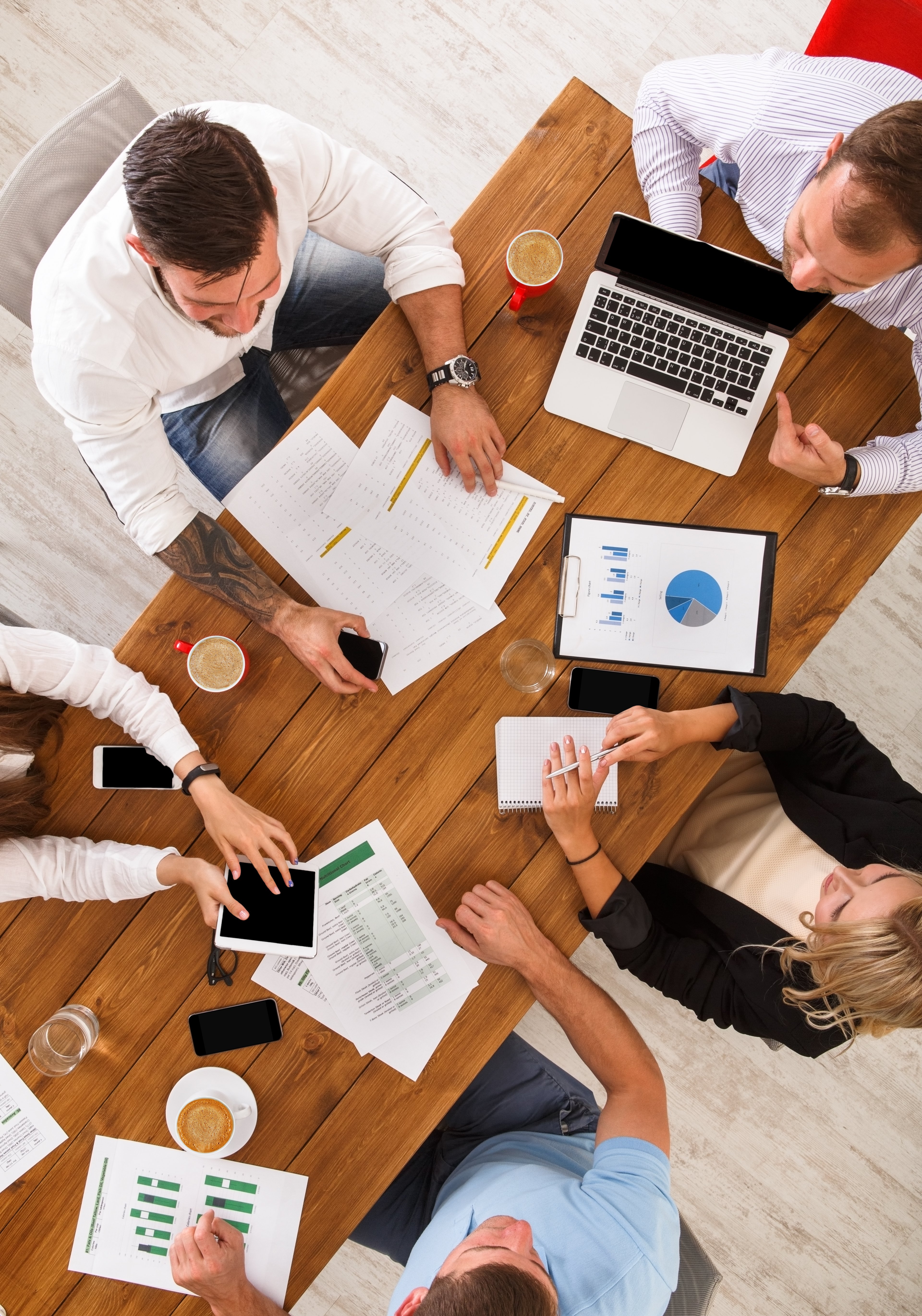 Transform your sales organization and unlock their full potential
Intelligent Conversations provides a comprehensive sales development solution aimed at assessing, training, and transforming sales teams to maximize their capabilities and unleash their full potential.
Most sales training just focuses on tactical selling. We go beyond that to analyze the person and find self-limiting beliefs that keep them from utilizing the skills they've been taught. It's not that you haven't taught them well. There's more to it.
We want to help you unlock what's holding your team back and help you tailor your coaching to maximize your impact.
Our approach is centered around a consistent and incremental transformation of your sales approach, ensuring long-term results and fostering a strong and cohesive team. With our guidance, you can grow significantly and build a sales organization equipped to thrive in today's competitive market.
Learn More
What Does Success Look Like?
Greater Pipeline Speed
Remove the clutter from your sales pipeline. Prioritize having an accurate view of achievable opportunities to increase your close rates quickly.
Better Talent Acquisition
Stop hiring seemingly promising talent that underperforms and doesn't stick around. Consistently hire the right people to grow your business.
Increase Win Ratio
Close more deals by effectively targeting your ideal clients, addressing their most pressing needs, and building value through conversation.
Higher Performing Sales Teams
See measurable and predictable improvements from your sales team every week, month, and quarter.
Can you count on predictable revenue and accurate forecasts?
How confident are you that the revenue your sales team predicts will happen when they say it will?
When you look at the sales forecast in your CRM, is the biggest month always the "next" month?
Do you have a milestone-centric sales process that is followed with ruthless consistency by everyone on your sales team?
Are your salespeople too quick to offer a discount, or do they hold firm on price to preserve your profit margins?
How comfortable are your salespeople when it is time to discuss the investment required to buy your product or service?

Are your salespeople spending enough time building a strong business case with each prospect to justify investing in your product or service?

Can everyone on your sales team close a "large deal" without resorting to offering a discount?
When an opportunity doesn't go your way, do you hear excuses, or do your salespeople learn from it?
What does it take to build a culture of accountability with your sales team?
Do your salespeople and sales managers make excuses or take ownership?
What do YOU need to change to build a no-excuse culture?
How confident are you when it comes to hiring strong salespeople?
How many salespeople would you hire if you knew they would be successful?
Are your hiring managers asking consistent questions to all candidates to eliminate bias and drive consistent results?
What could you focus on to shorten the time from the hire date to revenue production for new sales hires?
Do you have a high-performance sales culture?
Can you observe your sales team consistently improving each month, quarter, and year?
How much better could our sales team be, and what specifically do you need to focus on to drive that growth?
What needs to change to drive that growth?
Are your sales managers coaching for growth or telling salespeople what to do?
Do you have a healthy coaching environment with the right frequency and focus?
Are your sales managers (or are you) investing enough time in coaching?
Are you coaching for production (do this) or coaching for growth (what do you think you should do)?
Step 1: Collect and Assess
Evaluate your entire sales team and process based on our sales core competencies proven to drive success.
Step 2: Coach and Develop
Create a plan to improve those key competencies, hire better sales talent, and develop better coaching strategies to improve your team's performance.
Step 3: Refine and Repeat
Equip your sales managers with the tools they need to grow and improve their sales team consistently. Receive ongoing support from our team to optimize your sales process and achieve sustainable sales growth.
Don't Just Take Our Word for It...
"Mike single-handedly solved my sales gap. Today I approach sales with a confidence I never knew I had."
"Mike is a true sales professional, coach, and teacher. His clear and relatable style translates into actionable steps to begin implementing into your business."
"Relying heavily on Mike's methodologies and concepts, we grew from $62 million to $92 million with strong margins."
Lean On The Experts
You don't have to do it alone. Our team of experts is ready to help you.
Book Time