Building a Profitable Sales Process – Client Onboarding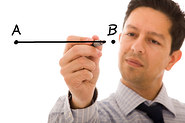 In our previous article in this series on Building a Profitable Sales Process, we discussed the importance of asking for the business.
Using a simple, three-question close that should seem like a natural part of the conversation (if you've had the right kind of conversation up until that point).
Need help with the right conversations?

To review, the questions are:
Based on our discussions, do you feel we understand your situation and what you need?
Do you feel we have the expertise to help you?
Would you like our help?
If everything goes according to plan you should get a yes, yes, and yes. If you get a no along the way that probably means you skipped a step in the process and you need to go back to discover either what you missed or what has changed on their side.

For this article let's assume everything goes as it should and they say, "Yes, we'd like your help." Congratulations, you got the sale! Now what?

The next steps in the salesproces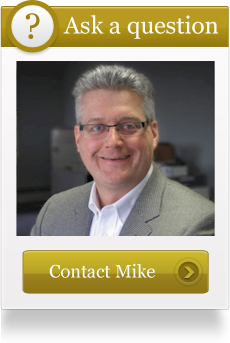 You need to immediately pivot and say "Great, here's what we need to do next." And then set a series of covenants to set expectations for the next steps. Your next steps will depend on what it is you're selling, but generally speaking you probably need things such as:
A signed purchase agreement
A purchase order
A check or credit card
Agreement on next steps

Set date for project kickoff meeting
Get technical drawings or specifications
Set up introductory meeting with key people on each side
Order materials
Establish or reconfirm timelines
And whatever else might be necessary for your situation
The same principles that keep the sales conversation on track – building and maintaining a strong relationship, crisp clear communications regarding next steps, and strong covenants about what the next steps should be – will keep your customer onboarding on track as well.

Setting Up Operational Success
One of the biggest friction points we see in every company we work with is between sales and operations. In fact, we had a CEO tell us "I know your program is working because Joe is complaining a lot." Joe was the Vice President of Operations and while a high level of frustration in that position often correlates with strong sales results, we don't want it to impact our newly acquired customer. Your sales people can help themselves tremendously by setting the right expectations – both internally with their partners in operations and also externally with the customer. The most common complaint we hear from operations managers is:

"Our sales people will promise anything to get the order, even if they have no clue what they're committing us to do!"

So how can your sales people minimize this operational friction?
Communicate early and often.
Get input from operations before making a commitment to the prospective customer.
Qualify the prospective customer by making sure they agree to accept what you can and cannot do. Nothing frustrates a customer like getting the order with an expectation that they'll receive their product in two weeks only to find out there's a six-week backlog.
Stick together. Don't throw operations under the bus or blame your company if circumstances change and the timeline is extended. If you've built the right relationship and have earned trust from your customer, they will understand your situation and appreciate your direct communications.
If there's bad news, share it right away. Delay is the deadliest form of denial. Hoping it will somehow come together at the last minute isn't a good strategy.
Communicate early and often (yes, we listed it twice).

Remember to Say Thank You
A quick call from someone higher up in the organization (could be your VP of Sales, could be the President of the Division, or it could be the owner or CEO) to let the new customer know you appreciate their business and giving them permission to call you if they need anything will go a long way toward supporting your sales people and setting them up for future success. Customers (new and old) want to feel appreciated and a simple thank you note or brief phone call can make a big impression.
What would happen if you put some focus on client onboarding in your organization? Do you see the typical friction points between sales and operations? If so, what can you do to smooth it out and improve communications? What would happen if you were more purposeful about saying "thank you" to your new customers? Would implementing this type of system improve your company's performance? Would you like some help?

Contact Mike Carroll when you would like to discuss the salesprocess, operational success or operational friction.