Planning For 2014: 5 Things CEOs Must Focus On To Improve Sales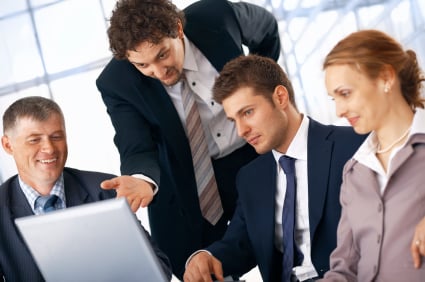 It's the time of year when we take stock of where we are, and make plans for where we want to go. What went well in your business in 2013? What didn't go so well (or "needs improvement" as some people like to say)?
As you create a sales plan for 2014, and map out where you would like your business to go, consider some specific things you can do to improve sales productivity. Here are five (5) objectives we suggest you consider. Whether you select one of these or come up with a sales improvement plan of your own, pick at least one area to focus on in 2014 and stick with it for the next four quarters.
1. Face the brutal truth
In Good to Great and the many subsequent books resulting from his research on what makes companies great, Jim Collins notes that the first step to being a great company is to face the brutal truth.
In our opinion, the single most impactful investment a CEO or business owner can make in their sales organization is to conduct a comprehensive Sales Effectiveness and Improvement Analysis from Objective Management Group.If you are serious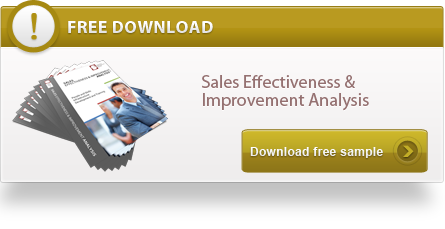 about making significant progress this year in terms of growing revenue, improving margins, building a
predictable
sales process, shortening your sales cycle, closing more business, and developing your people, investing in a detailed analysis of your
people, systems, and strategies
should be your first step (link to sample SEIA report landing page).
2. Focus on your sales pipeline
Your sales pipeline is the single most accurate forecast of incoming revenue in your company. Your management team should review it regularly and make adjustments accordingly. Your operations manager must use your sales pipeline as a guide to adjusting capacity requirements. Your Chief Financial Officer should use your sales pipeline as a guide for making strategic investments and managing cash flow more effectively.
In fact, everyone on your management team should look at your sales pipeline and gain confidence. Most companies don't use their sales pipeline this way because it is usually a joke your sales manager tries to defend and justify at management meetings. What would happen if you had a reliable sales pipeline your leaders could count on?
3. Commit to coaching
Your sales managers should spend about 50% of their time directly coaching your sales people. It is the only way your sales people will make consistent improvements so that every week, every month, and every quarter you will be able to look at the behaviors and activities across your sales organization and say "Yes, we're clearly getting better. We're having better conversations. We're getting into better opportunities. We are winning business more consistently because our proposals are better qualified. We are selling better work at higher margins. We are improving customer satisfaction. We have better communications from our sales team to the rest of the organization." To be able to say these things you need to commit to a consistent and rigorous coaching routine.
4. Hire stronger sales talent
Upgrading your sales talent can be a growth strategy. How many people on your sales team would you enthusiastically rehire? Who are the mediocre performers on your team that you tolerate because you don't want to make a change? What is your plan for these B and C-players? Can you develop them? Coach them? Put them in a position better suited for their skills? What would happen if you committed to an A-Player-only hiring strategy? Perhaps this is the year to make that happen.
5. Narrow your market focus
Sometimes we just take the work our sales people can sell instead of being focused and disciplined around selling to accounts that best fit our model.
Who are your best accounts? The idea of "best" could mean most profitable, easiest to work with, most strategic potential, deepest relationship, or many other factors. What would happen to your business if your entire account base was comprised of customers who really fit what you do? Who are the customers that take up disproportionate resources? Can you adjust your pricing to encourage them to leave (freeing up valuable resources for customers who are a better fit)? Looking at your sales pipeline, are your sales people targeting the right types of accounts and are they having conversations at the right level? Or are they just taking whatever they can get? What would your company look like 12 months from now if you narrowed your market focus and aligned your sales organization around the accounts that best fit your operation?
Make it a priority to clearly define what your ideal account looks like, and include it in your entire sales process.
Where does your sales team "need improvement" this year? Let us know which one you picked and we'll check in with you in 90 days to make sure you are sticking with it!