Free Sales Seminar - The Ultimate Sales Call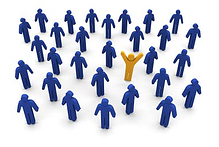 There are only a few seats remaining for our upcoming free seminar, "The Ultimate Sales Call, Five Lessons that Drive Results" on Wednesday, June 20, 2012 at the Milwaukee Athletic Club. After the seminar there will be a free Networking Event on the rooftop where you kick off your summer in style with your peers.
What are the Five Lessons that we'll talk about during the sales seminar? Here's a quick preview of the Five Lessons learned that we will explore:
It's Not About You – when talking with a client or prospective client, the more you can make it about them – their problems and challenges, their operational issues, their missed opportunities, their cash flow struggles, their people issues, their production challenges – the better your conversation will be.
Narrow Your Focus – to build up your pipeline get

very clear

about who your target accounts should be. What type of companies do you like working with? What challenges do you love to help solve? What style or personality type do you enjoy working with? Think carefully about who your ideal clients would be and then build your list. We will review some simple tools that can help you build highly focused, targeted lists.
Mind the Gap – when talking with a prospective client, your goal should be to ask lots of questions to help the prospect understand the gap between where they are now (without your help) and where they could be if they were to work with someone like you. The more time you can spend drawing this comparison and increasing the prospective client's awareness of this gap, the better your results will be. To find out how this worked for Martin Luther King and Steve Jobs – please see this post from my CEO Sales Guide.
Questions are the Answer – one of the bad sales habits we see right away in our role play exercises is the tendency for sales people to make statements that could easily be turned into a question. When you make a statement to a prospect, they can disagree and argue with you. If you turn your statement into a question and have them say it, it's true to them and it is much more difficult for them to argue or disagree.
Purpose and Next Step – begin every sales meeting with a clear purpose (e.g. "here's what we'd like to do today…") and end every meeting with a clear next step that the prospect agrees to do (e.g. "We'll talk next Tuesday to schedule a meeting with your management team…."). How often do you sit down with the "perfect prospect," have a "great conversation," only to find yourself in chase mode as you try to move forward and suddenly they disappear? Starting every conversation with a clear purpose and ending every conversation with a clear next step removes this ambiguity and keeps your sales process on track.