Goals-Based Coaching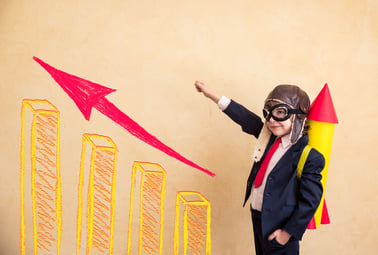 Do your sales leaders keep it simple when it comes to setting goals for their team? One of the common mistakes we see sales leaders make is burdening their team with too many goals or setting overly complex goals. Like many things, the manager's ability to simplify and help the team focus on two to three meaningful goals, rather than 10 or 15 goals, will have a major impact. These significant goals should be above and beyond what is expected of each salesperson in the normal course of business. Obviously, each sales team will have expectations in terms of pipeline volume (number of opportunities), pipeline movement (opportunities moving from stage to stage) to reach sales goals.
On every sales team there are going to be expectations in terms of moving opportunities through the pipeline, documenting in the CRM, and certain activity levels that need to be hit. In this case, we're focusing on goals above and beyond the regular order of business, without making them too complicated.
An example of a way to approach setting a goal may be mentioning to your team, "Hey, I noticed that the last couple of quarters you've been really focused on deals of this size. One of the things I'd like you to do is balance your pipeline by introducing opportunities of varying sizes." For example, some salespeople have nothing in their pipeline but small opportunities. That can be great, but you need to work quite hard to reach a big sales goal. That team member might benefit from their sales leader saying, "Hey, I'd like you to look at a few bigger targets as well. Keep doing what you're doing with the small deals, but let's get some medium and large deals in there as well." What you'll find is that your salesperson will have a better-balanced pipeline.
A good way to keep track of and measure your team's goals is to meet once a week for coaching sessions and make adjustments or course corrections along the way. Lets say your sales person's goal is five new opportunities per week, and since there's 13 weeks in one quarter they're really adding 65 opportunities over the course of the quarter if they stay on track. The reason you want to meet with them every week is because if in week one of 13 they only booked two new opportunities, that means they're three in the hole right now. Their goal at the end of the quarter is still 65, so they're going to have to have a couple of weeks where they have to book six or seven to make up for that deficit.
A good formula to stick to is three business goals to one personal goal. It's important to include one goal that's significant to the individual sales person such as a fitness goal, family goal, community service goal, diet goal, and the list goes on. When you include a personal goal, you're investing in your team as people, not just coworkers. Your sales team will also be able to see your company as part of their path to completing personal goals on top of their business goals.
As you're doing your regular check in weekly, make sure you're asking them about their progress toward those personal goals. You'll find that over time everyone on your sales team will be a little more focused, execute a little more crisply, and good things will happen in and for your company.
If you're looking for ways to raise your sales team's performance and drive remarkable revenue growth, please reach us at Intelligent Conversations! Please take a moment to complete the form below and we will be in contact. Thank you!