Building a Profitable Sales Process - The Right List

If you have been reading our series of articles on "Building a Profitable Sales Process" and have been coaching your sales leaders to begin taking action on some of the ideas we have shared, you may be at the point where your sales team is pushing back on the idea of building a focused prospect list because they don't know where to start.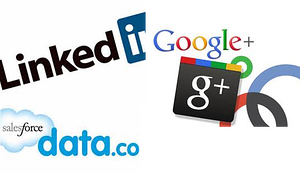 This article will focus on a few of the many resources available to research prospective customers and build a killer target list that will help your sales team focus their valuable prospecting time more effiently and effectively.

Stop accepting their excuses - just send them the link to this article and give them a deadline to build their list. It's really not that hard.

Use LinkedIn
How effective are your sales people at using this valuable business resource? I am shocked how many sales people either ignore LinkedIn entirely ("....it doesn't work for our business....") or have a profile that is so weak nobody would want to connect with them.

If your sales team is not using LinkedIn effectively you are missing a HUGE opportunity to research your market and build killer prospecting lists. If you need help in this area please make a small investment in your team by signing them up for our learning track "21 days to Effectively Using Linked In."


Use Data.com
About 18 months ago when Salesforce.com purchased one of my favorite research sites - the name exchange site Jigsaw.com - I was afraid they were going to screw it up. They didn't - they actually made it better!

If you're not familiar with this website and how to use it to reserach prospective customers and get accurate contact information, sign up for our mailing list and we will let you know when we're doing our next webinar on Sales 2.0 and how to use tools like this. Please indicate that you want to learn more about how to use Data.com.


Use Google +
Google + is similar to Linked In and in many ways is even more powerful because the connections are more selective and therefore more valuable. As much as I love LinkedIn as a valuable resource for sales people (and I do love it as you can see by my decision to put it at the top of this list) I view connections on LinkedIn as a play for Quantity and connections on Google + as a play for Quality. Successful sales people need both.


Industry Groups
If your sales leaders did nothing else but focus their sales people on mastering LinkedIn, Data.com and Google + your sales team would be ahead of probably 90% of the sales organizations we see out there.

Most companies just are not that good at using these resources. If you want to focus even more, get to know the industry groups you serve and use that as another filter to focus your Sales 2.0 efforts. You probably already have industry directories, trade show lists, trade publications for the markets you serve, and similar resources. Have yours sales team go deeper. Talk to your profitable customers and find out which LinkedIn groups they have joined.

Ask about all the trade shows they go to (not just the obvious ones you already know about). Find out what they read beyond the trade rags. Who are the industry thought leaders they follow (on Twitter or elsewhere). Gather this data by asking questions, going deeper, and really understanding where your profitable customers get their information. Then use this intelligence to further refine your list building and prospect research efforts using the tools outlined above.


Talk to your marketing department
I know there is often friction between sales and marketing (at least in many of the companies we work with), but your marketing team is already applying many of the same tools we are recommending here and probably has a great start on building a killer list for their purposes. The difference is your sales people should take that start and go deeper by making calls, doing research, finding connections, leveraging their network, and learning more by asking great questions that engage prospective customers.

Remember, the goal is to get into profitable sales conversations. Successful sales people understand that propsecting today means more than just pounding through a list of 200 random names from InfoUSA or D&B and just hoping for the best. And they also understand that spending hours researching a company before they pick up the phone is a waste of time too.

Coach your sales leaders to make sure their sales people find the right balance of doing the upfront work to build a killer list but not at the expense of taking action on that work by picking up the phone and making initial contact. That will be the focus of our next article in this series.
Subscribe to this blog
Do you want to have a notify next time a blog will be published. Subscribe to this blog by entering your email address on the right hand side.