How To Get Sales And Operations To Get Along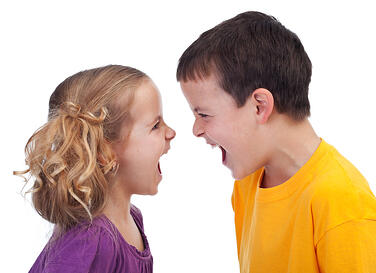 How many "customer facing" team members do you have in your company?
As you think about that, if you're starting to count how many sales people you have and how many customer service people you have you're going down the wrong path. Everyone in your company is customer-facing (even if they never ever see, touch or talk with your customers).
All it take is one slip up in operations to dramatically impact a customer relationship – someone in shipping who decides it's ok for that package to go out tomorrow instead of tonight without realizing the impact those 12 hours might have on a customer; or someone in engineering who decides to prioritize their project based on their interests rather than the commitments sales has made to the clients; or someone in accounting who sends an invoice on the first day of the month because that's what they always do rather than reading it to understand that it should only be sent when a certain milestone is achieved. All common examples, and yet all can have a dramatic impact on your customers' experience with your company and the impression you make.
When everyone on your team is fully engaged and understands the impact their performance can have on your customers, you'll start to see customer satisfaction improve, repeat business increase, and the number of referrals and leads go up.
Employee engagement really is at the core of improving how your customers feel about your company. Fred Reichheld's book "The Ultimate Question" introduced the concept of Net Promoter Score (NPS) as a way for companies to measure and monitor what their customers really think about them. And over time as more companies began to measure NPS it has become clear that good things happen to companies with a higher NPS.
If you're not measuring your NPS right now, it's relatively easy to get started. Get the book and start engaging your customer base to understand and track your NPS. Whether you've been measuring NPS for years or you've just decided to get started, a key factor in driving a higher NPS is building an environment where every employee feels engaged, has purpose, and can see how their work impacts your customers.
Sometimes it's difficult for business owners or top executives to see the need to connect the dots – it's should be obvious right? But if there are people on your team – and it only takes one or two – who feel they're just doing low-level work that doesn't matter and they have low-level attitude that conveys a sense of "whatever, I don't care" to your customers, you need to change that and either help them feel more engaged or help free up their future.
Our purpose at Intelligent Conversations is to build over-achieving sales teams. And while growing sales teams will always be at the core of our business, we're starting to expand that purpose to building over-achieving teams in general. Why? When an entire company is focused on the customer and can see how their work impact the customer experience great things happen. On the other hand, when operations or other departments don't feel connected to the customer, terrible things happen. The only thing worse than NOT getting a sale is winning a sale only to screw up the delivery or disappoint the client in some way.
How engaged are your employees? Does everyone see the role they play in building excellent customer experiences? How are you measuring it? If you're not, when will you start?