A Conversation with Kirsti Tcherkoyan
CEO and Co-founder, Options4Growth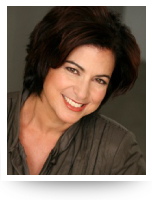 Options4Growth is a 7-member human resources and business growth consulting firm based in San Francisco. Built on the strengths of partners who share decades of experience in HR and business strategy, the company serves small to mid-sized organizations who depend on them to deliver seamless HR solutions, as well as growth advising to their leadership teams.
Industry: Professional Services - HR Consulting
Challenge: Developing a smooth, effective method for qualifying leads and closing sales.
Programs Enrolled In: 12 month Sales Coaching and Sales Force Development Program
Results
Sales volume has doubled in the year since Kirsti completed advanced sales training with Intelligent Conversations. "The confidence I gained with new methods has made a profitable difference for us," she reports.
Kirsti's Statement
"We launched Options4Growth in 2011, and quickly found that our HR practice fed our growth consulting practice. Most new business came from referrals. That felt gratifying, but there was something missing. Working with Mike Carroll helped me discover what it was. Essentially, I didn't know the right questions to ask and when. I could talk with potential clients all day long about their needs and goals, but what I found difficult was being candid with them about costs. What investment would they need to make with us – and what results could we deliver for them in return? I needed a graceful, efficient way to eliminate prospects who weren't a good fit and quickly build trust with the most promising ones.
Mike worked with a group of 5 business owners – myself included -- to help us master the skills of consultative selling. Each of us benefited from the questions and challenges the others brought to the table. Mike adapted the concepts to make them relevant and powerful for us, regardless of our different industries. He also offered one-on-one coaching sessions, a terrific resource I could draw on virtually anytime I needed it. This helped me realize early wins with the skills I'd acquired. Now, we've reached the place we've been able help many of our clients achieve – and expanded our staff to keep up with our growth."